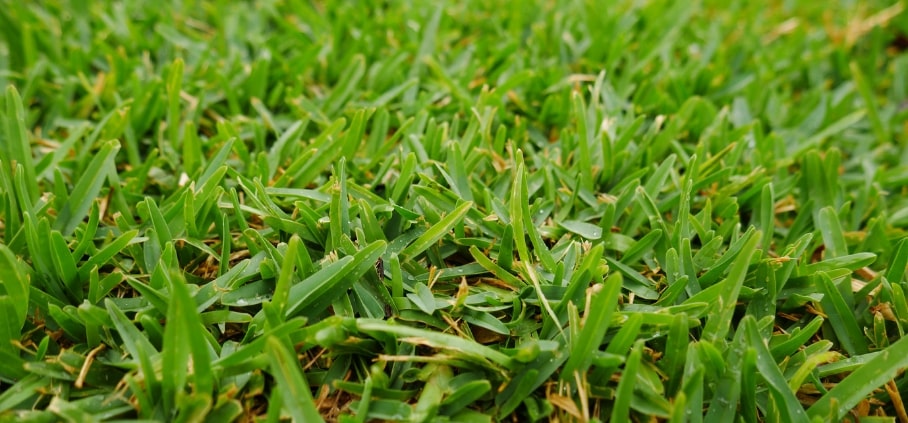 This majestic name belongs to the most wanted type of grass in the Land down under, sitting comfortably in more than 500,000 Australian homes. It's super low maintenance and has a good appearance in both shade and full sun. These are only a few of the many qualities that this type of grass possesses that make it such a popular choice amongst homeowners.
So if you are someone who:
Is a proud owner of a Sir Walter Buffalo Grass and you want to know how to properly take care of it;
Is wondering whether this grass is the right one for your lawn;
Has some problems with Sir Walter and want to show him who's boss;
Continue reading, as we will fully explore The Sir Walter Buffalo Grass and share with you some needed tips and tricks for its maintenance.
Is Sir Walter a Buffalo grass?
Yes, it is. Sir Walter grass is, as we already mentioned, one of the most preferred types, along with Matilda, Palmetto, and Sapphire. All of them are a part of the Buffalo family. The most common features that they share are the ability to stand strong against harsh weather conditions and low maintenance.
Like every other certified grass, Sir Walter has a PBR number which is 96/226. You can use it when purchasing this sort of grass to assure the quality you will pay for is the one you will receive.
Why choose Sir Walter Buffalo turf?
If you are in the process of choosing a grass for your home, you are probably wondering why exactly is Sir Walter so popular in Australian homes.
Well, here is a list of all the pros in getting a Sir Walter Buffalo turf for your lawn:
The plant has a high tolerance to drought, moisture, and cold weather.
It can be grown in both full sun and shade so you don't have to choose different kinds of grass for the different parts of your garden.
If there is damage inflicted to the grass, it will recover quickly.
The density of Sir Walter prevents weeds from growing and the water from evaporating as quickly as it does with couches and Kikuyu.
The grass does not cause allergies to kids and pets.
There will be almost no need to use pesticides or fungicides on your lawn, as the Sir Walter DNA Certified Buffalo grass impervious to various insect attacks, as well as fungi.
Sir Walter will keep your house up to 20 degrees cooler than concrete, 40 degrees difference with artificial turf, and 10 degrees cooler than just soil.
Sir Walter Buffalo grass maintenance
As we mentioned, Sir Walter requires less maintenance than most other types of grass. However, there are still some rules that you need to follow in order to enjoy this Buffalo turf for the years to come. Continue reading to learn how to take care of a Sir Walter Buffalo grass at the beginning of its life, as well as later on.
Watering
After you have the turf installed, you must keep it moist for two weeks, at least. Don't let it dry out and water it as frequently as possible. These initial days are super important, as this is the time in which the grass will establish a strong root system that will help them during times of drought. After these 14 days pass, you will need to do a deeper but less frequent watering of the lawn.
Okay, so the grass is happily established in your lawn and the root system is developed. But how to continue watering in the future? During the hot summer days, Sir Walter requires a deep watering once a fortnight. In autumn and spring, it should be once a month, and during the winter – no watering at all. Just as most other turfs and flowers, the best time to water the grass would be either early in the morning or in mid-afternoon.
In order to improve the way Sir Walter processes and utilizes the water you are giving it, we recommend that you apply wetting agents at least twice a year. They have the ability to increase the flow of water in the soil, thus helping the grass and the root system to use every drop of water to the max, without wasting any. This agent will be extremely useful in the Western areas of the continent, where there is a wax coating the soil, which often interrupts this very same flow.
Mowing
You can start mowing only after the grass has developed a strong root system. The perfect time to do this is when the plant has reached around 6cm in height, but not more than that. After that, at least once a week should be enough to keep your lawn in top shape. Keep in mind that Sir Walter grass grows a lot faster in the summer, so this is the period when you might have to mow it a bit more frequently. By doing so, you will also help to prevent thatch build-up.
If you notice that you do have thatch problems, even with regular mowing, try cutting the grass really short once or two times a year, either in early spring or late autumn. After each "scalping", you can use fertilizers to accelerate the growth of new, healthy grass.
Fertilizing
It might be tempting to start treating your lawn as soon as you lay down the grass, but you must restrain yourself from doing so. You can fertilise the lawn with all of the needed nutrients only after a minimum of six weeks have passed. After that, give the grass a deep watering and that should give the best start to your new Sir Walter grass lawn. You must keep providing it with the nutrients it needs, even after the initial fertilizing because it will still need some extra help to keep its colour and health.
If you live in an area with a sandy type of soil, check with your manufacturer for the recommended frequency of fertilizing, as well as the types of nutrients your turf needs. Most of the times, once every two months is enough to keep the grass healthy.
However, you should be very careful when choosing a lawn fertilizer, as most of them do not contain iron, which is what any type of Buffalo grass needs the most. You can recognize the lack of iron in the grass if it looks a bit pale even after a deep watering and a refreshing mow session. Apply this iron supplement in late autumn to give your turf a strong foundation for the following winter.

Always read the label to make sure that the fertilizer you're buying has enough iron and does not contain any dangerous herbicides that could destroy your lawn.
Sir Walter Buffalo grass problems and how to solve them
Sir Walter is a strong grass that can easily handle weed, insect or disease problems. This means that if you do notice any of the above-described issues, they can only be coming from poor soil, bad watering or mowing, and little to no fertilizing. So in case, the grass has difficulties growing when it should be doing it the most, check those factors one by one and find out where the root of the problem is.
Not enough nutrients As we mentioned earlier, a lot of herbicides lack iron which is the main reason for a colourless and sick looking grass. Consider purchasing a fertilizer made especially for this type of grass such as Sir Walter Lawn Food. The amount you will need per square metre is around 40g. After application, water the lawn until it's soft. Continue with watering once a week for 6 weeks.To make sure that the lack of nutrients is really the core problem, check whether the turf is looking better close to a flower bed. If that is indeed the case, you should know that Sir Walter is taking the nutrients that it needs from the soil beneath the garden beds.
Not enough water Go around your lawn and see if it's performing better if there is a tap nearby or another water source underneath. This is a clear sign that the whole turf needs a lot more water than you are giving it at the moment.
Seasonal depression This can happen not only to people but to malnourished grass, as well. Preparations and proper grass care in autumn are super important if you want to have a healthy-looking grass even in the winter. So, if you notice that your turf is looking sad and pale in the colder months, take notes for next year. Once spring comes you will need to bring it back to life with a series of deep watering, fertilizing, and mowing.
Bad soil In order for Sir Walter to grow strong and healthy, it will need an equally strong foundation. This turf needs a minimum of 100mm of good quality soil beneath it and if that is not the case in your lawn, you might need to apply a top dressing. This new layer can help your grass in many different ways, such as levelling out your terrain or by reducing the need for herbicides and fertilizers. The latter is a common occurrence because the soil that is used for top dressing is usually full of healthy ingredients that will give your grass the nutritional punch that it needs. New, fresh soil can also tremendously improve the drought-resistance and drainage of the ground.
Professional lawn care by Fantastic Gardeners Melbourne
Even a low maintenance turf type like Sir Walter Buffalo Grass can take a lot of time from your week in order to be in top shape. So why not leave the hefty gardening job to the professionals?
Fantastic Gardeners Melbourne will send you certified garden technicians, that will take care of your lawn needs. You can try a weekly, bi-weekly or one-off service. The choice is yours! Give your time to the things that matter and let our gardeners take this burden off of your shoulders.
Professional lawn care you can book right away!
Have a lush green lawn without any effort!
To sum it all up…
You can always count on the Sir Walter DNA Certified Buffalo to stay strong in times of extreme weather conditions and low maintenance. However, there are certain steps you will need to follow if you want to go the extra mile and help your grass to look its best.
It's recommended that you buy fertilizers made especially for this type of grass as they will have all the needed nutrients and you won't have to apply them individually.
Even though there is a very slim chance for a pest invasion, always check your lawn and if you notice any signs of an infestation, take care of it immediately.
We hope you find this article on the fabulous Sir Walter Buffalo Grass helpful. You can put your thoughts in the comment section below and if you enjoyed the article, don't forget to share it with your friends and family!